Story Ideas: How to Make Your Brain a Neverending Story Ideas Generator
Story ideas: how do writers get them?
Sometimes you just wish you had a story ideas generator because nothing seems to come up. However, you look at famous writers or even indie writers that are publishing one or more stories PER MONTH and you think: HOW?
Where do writers get their story ideas?
Why do some people seem to have a story ideas generator in their brains?
And, most importantly, how do I GET ONE TOO? (Take my money, please, just give me all the ideas!)
I've learned this one from Class 3 from Neil Gaiman's Masterclass. He tells us all about inspiration. Where he gets it and how he and other writers seem to find inspiration.
He teaches a technique called Compost Heap, which I explained further in this article here.
But, basically, a figurative Compost Heap is a place in your brain where you'll put everything that you finds cool in your day to day life.
You've listened to a cool song, put it there.
You've seen an amazing inspiring drawing, put it there.
Also, you've heard someone commenting something interesting, put it there.
Of course, Neil Gaiman explains properly how to do it.
But, basically, this will be the place in your brain that you'll visit when you need ideas.
All the influences you have on a daily basis.
We can get inspiration from ANYWHERE basically.
A leaf that fell in a spiral way can become the last leaf that will fall in a Winterland.
A girl in Starbucks that you saw yesterday can be your new superhero for your comic book.
You have to start imagining and amplifying things that you see all the time.
How is the life of that barman?
What was the childhood dreams of that cop?

How to Create a "Brain" Story Ideas Generator?
Neil teaches us that you can do somethings to create a new story from every old story:

1- Imagine it's being told by someone else in the story. For example, Harry Potter is being told by Voldemort.
2- Bring the old to the new world. Things that happened in the XIX century, how would that do in a modern world?
3- Get a familiar story and make it yours, change things up, put new characters there, imagine if it's in a fantasy world instead of on Earth and vice-versa.
Basically, every story out there has been told already. The difference is THE WAY it has been told. And this new way is entirely up to you, it's yours.
Neil Gaiman, in his Masterclass, gives us a lot of writing exercises for us to LEARN how to do that in a right way that won't sound cliché or simply a copy of somebody else's work. Check it out here.

Where do Famous Writers get Their Ideas From?
Then again, Neil told us where some of the writers got their ideas:

Dreams (Stephen King);
Flashes of inspiration (JK Rowling);
Jokes (Kazuo Ishiguro);
Mundane activities (Tolkien);
What does this mean?
Basically that you can get inspiration from EVERYTHING and ANYTHING if you become an observer.
Writers are observers.
That's why you should always carry a notebook with you. When you see something really nice, you put in your Compost Heap.
I'll give you a personal example,

I've come across with a super cool Instagram account that has some amazing drawings: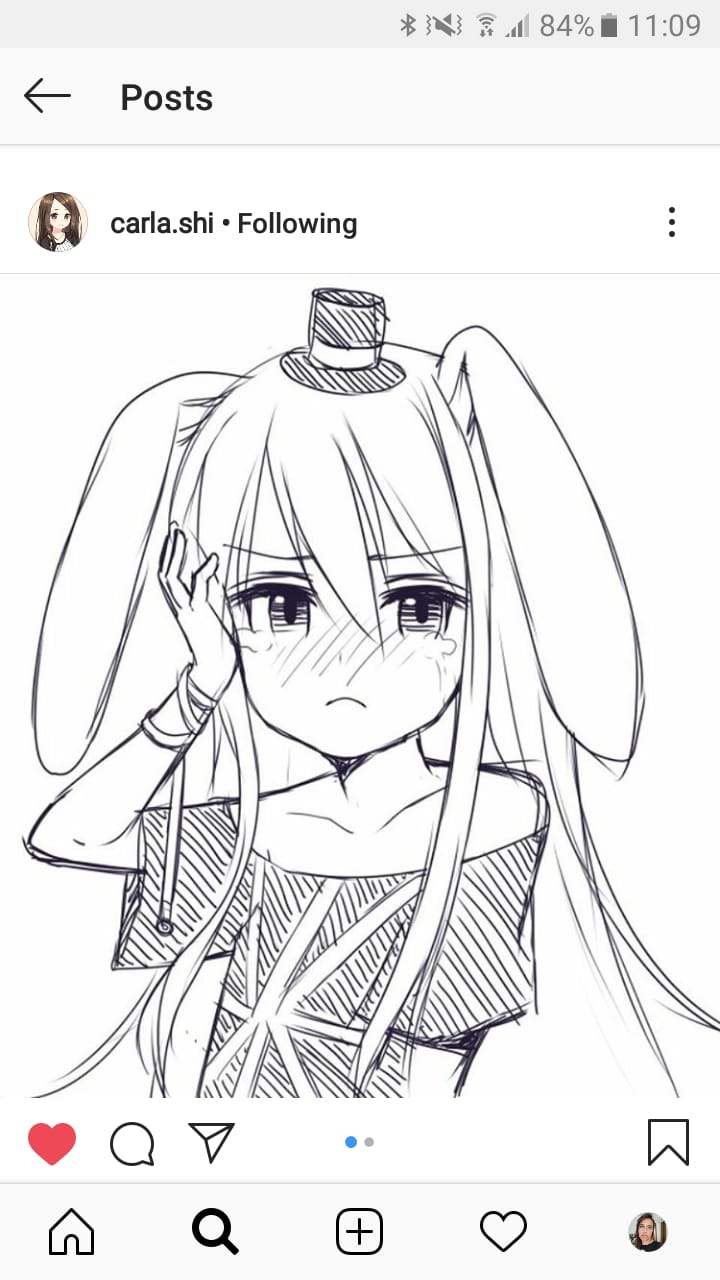 (I'm not affiliated to this Instagram or with this artist, I just found it cool. Art shared with permission. Check it out here: @carla.shi
I just found it amazingly cool. A girl with bunny ears. I started imagining how it would be a world where everybody had different kinds of ears.
I won't copy this character, it's not mine, and I won't steal this idea,
However, I put it in my Compost Heap.
It's there, growing and shaping.
One day, it will become an original idea.
Summarizing: How to Get Original Ideas and To Create a Story Ideas Generator in Your Brain
And that's how you do it, basically!
You get inspiring things from your daily life and live it there in your brain, let it grow. Preferably, write it down so you won't forget.
Compost Heap;
Become an observer of the world around you;
Learn about your art
Also, read it here why you can't force creativity: find out how taking showers can save your imagination.
Of course, this all I learned in Neil Gaiman's Masterclass. I believe we must learn with the best to strive.
If you want to know more about his class, I strongly encourage you to check it out here:




Disclaimer: This post contains affiliate links to products. I may receive a small commission for purchases made through these links.  Now I'm passionate about sharing the products I love with my audience, that's why I decided to go for their affiliate program. If you buy through this link, you help me keep making these articles for you without ANY extra cost for you. Thank you!

With Masterclass,

you can access to over 60 classes with renowned professionals in different fields.
In writing, you can get access to these writing classes:
Neil Gaiman;
Dan Brown;
Margaret Atwood;
R. L. Stine;
Malcolm Gladwell;
Judy Blume;
David Mamet;
James Patterson;
And they're always updating it with new classes.
If you have other interests like cooking, magic, film making, etc, they have classes with names like David Lynch, Gordon Ramsay, deadmau5, Serena Williams, Samuel Jackson!!
You get access to ALL THE CLASSES with the all-access pass. But you can also buy it separately if you have interest in only one class.
When I did the math, I bought it:
One class is 90$. For example, for Neil Gaiman's one, with 19 classes in the course, it will be less than 5$ per class. You definitely don't get what he teaches there nowhere else because he reveals his personal secrets, techniques, analysis, and thoughts.
But, definitely, the pass for all the classes is worth it:
It is 180$ for over 45 classes with Masters in their arts. This makes it 6$ per course, which almost 20 classes in each. This makes it 30 CENTS PER LESSON!
Yep.

Check it out here if you're interested!